About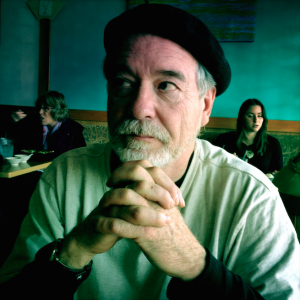 I write, draw, and paint because I believe:
(1) Representative art reveals things about the artist, the subject, and the viewer that photography, for example, cannot.
(2) Art ducks around the Corner of Logic to tell stories, suggest solutions, sooth souls, and delight in most unexpected ways.
(3) If purpose there is, then mine is found with pencil in hand.
I have a couple of degrees that taught me that college is fun. Along the way, I established two theater companies (still going), writing and directing tons of plays throughout the South, and teaching theater in a variety of Institutions of Higher Learning. I published poems, fronted a rock band, and won a smattering of awards appropriate to my status.
I am a member of the Society of Children's Book Writers and Illustrators, and the National Cartoonist Society, Southeast Division.
I currently exist in the mountains near Asheville, NC, with a wife, a dog, and a studio where I happily continue to write, draw, paint and occasionally do commissioned work.