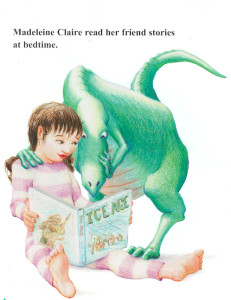 Ready to publish that children's book you've been promising yourself you'd do?
You can work with me to create vivid, unique, hand-made illustrations to bring that book alive.
I do illustrations for books, book covers, brochures, adverts, and websites. My specifically made-by-hand style brings a warm, human touch to your printed or digital product.
I particularly enjoy doing picture book illustration to bring your children's book to life. There are myriad styles for book illustration. If my style speaks to you – let's talk!
Email for a Design Consultation
Jerry was extremely patient with us as we narrowed in on the personality of our Greybeard Man mascot. We loved watching Greybeard Man come to life! We really liked that it was a several step process where we could tweak and give feedback as we went. Jerry was professional, talented and very reasonably priced. Thanks for all you did for us and we look forward to continuing to work with you. – Heidi King, Marketing Director
- Greybeard Realty recommends /
Jerry isn't just talented, he's also quick, fair-priced and committed to customer satisfaction. Think birthdays and Christmas, y'all. You could sure surprise a loved one with a special, one-of-a-kind gift!
- A satisfied customer says… /
Selected Clients include:
| | |
| --- | --- |
| Captain Phillip Brown | The Fire Chief King, Coloring book illustration |
| David Billstrom | Gift Portrait with dog |
| Dawn Wilson Realty | House portraits for clients |
| Greybeard Realty | Business Logo |
| Tales of Bubbleland | Children's book illustration |
| Take A Hike Outfitters | Business Logo & T-shirt design |
| Town Hardware & General Store | Spot illustrations for print & web advertising |